Wednesday, January 28, 2015
Boston's Rockstar Recruiters | Q1 2015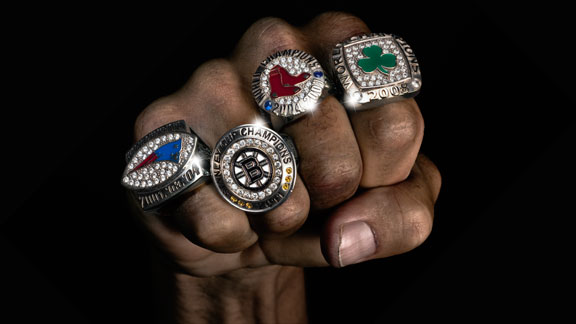 Major professional sports teams in Boston have won eight championships this century.

Patriots: 2002 Super Bowl
Patriots: 2003 Super Bowl
Red Sox: 2004 World Series
Patriots: 2005 Super Bowl
Red Sox: 2007 World Series
Celtics: 2008 NBA Championship
Red Sox: 2013 World Series
Eight is the new standard for performance. You need eight to make The List. You need
eight LinkedIn recommendations to make The List of Boston's most-recommended recruiters -- Boston's Rockstar Recruiters.
Boston's Top 100 Technology Recruiters
In the fall of 2012 Beantown Web asked the question, "Who are Boston's Rockstar Recruiters?" Welcome to the 10th installment of The List.
To begin the quest, Beantown Web identified more than 400 technology recruiters via LinkedIn. Most are located in the Boston area. Some are located in New Hampshire and Rhode Island and conduct a significant amount of business in the Boston area.
Beantown Web then turned to LinkedIn to identify customer satisfaction scores. In particular, how many people were willing to provide a public recommendation for each recruiter?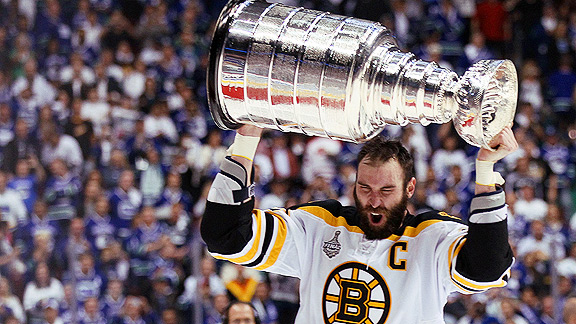 Members of Boston's professional sports teams have championship rings to display their achievements. The rest of us mere mortals have to make due with LinkedIn recommendations to recognize accomplishments on our field of play.
Only one out of four technology recruiters in the Boston metro area has earned Boston Rockstar Recruiter status with at least eight LinkedIn recommendations received.
Boston's Top 10 Technology Recruiters

Boston's Top 10 Rockstar Recruiters perform to a higher standard. The best in the recruiting business have received at least 39 LinkedIn recommendations each.
Here are the Top 10 Boston Rockstar Recruiters for the first quarter of 2015 [number of LinkedIn recommendations received + given]:
Top 10 in Assists

Some players are valuable because they score a lot of points. Others pass the ball effectively. This second list ranks "assists." It answers the following question:
"Of the recruiters listed in the Top 100, who are the most generous in offering recommendations to others?"
The Top 10 most generous Boston Rockstar Recruiters for the fourth quarter
[number of LinkedIn recommendations given + received] are as follows:
Team Scores
Finally, the team scores.

The following teams placed the most recruiters (at least two) in the Top 100 [number of recruiters in the Top 100]:

Gold Category:
Silver Category:
Bronze Category:
Suggested Strategy
There are no championships for technical recruiting performance. There are no trophies to hoist or rings to wear. There is no measure we can all agree on to decide which recruiter or recruiting firm might work best for you as a candidate or as a hiring manager.
However, there is one place to start your search. It is the same place many of us start when buying a car, or looking for a plumber or finding a dentist. That place is personal recommendations. LinkedIn provides personal recommendations.

If you have technical skills and believe you offer above average value in the marketplace, then consider working with recruiters who have consistently demonstrated above average customer service.

The List of Boston's Rockstar Recruiters is made available exclusively to the 400+ Web Design and Web Development alumni of CDIA, some of the most talented designers and developers I have the pleasure to teach, mentor and collaborate with. You will hear more about the CDIA Alumni in the very near future. Until then, r
ock on!
[

NOTE:

You can follow Beantown Web on Twitter @webapprentices and become a Fan of Beantown Web on Facebook. ]
Monday, January 12, 2015
Best Business Books | 2014
More than 8,000 business books were published in 2014, not counting more than 25,000 self-published books (source). Which ones are most likely to add value to your career?

For the seventh year running Beantown Web has conducted a quasi-scientific meta-search to identify the best business books published during the calendar year. This year's search began by identifying 12 "Best of" lists as follows:
A total of 104 books were mentioned on at least one "Best of" list -- 78 of these books were mentioned only once. An additional 13 books were mentioned on two lists and these books comprise The Honorable Mention list.
The Fifth Shelf

Two books were mentioned on three lists and have been placed on The Fifth Shelf:

The Fourth Shelf

Four books were mentioned on four lists and were placed on The Fourth Shelf:

The Third Shelf

Five books were mentioned on five lists and were placed on The Third Shelf:

The Second Shelf

One book was mentioned on six lists and was placed on The Second Shelf:

The Top Shelf

One book was mentioned on seven lists and was placed on The Top Shelf:

Personal Recommendations

I've read eight books from this list of 13. Here are my personal reviews for these eight books on Goodreads.com:
You can access reviews of all 74 Leadership and Strategy books I have read at Pinterest.
Suggested Success Strategy

Regardless of your professional discipline, web-related or otherwise, business is the engine that drives economic well-being. The economy continues to improve and job growth continues to look promising in 2015. You can help enhance your economic prospects by learning more about the business of business.


Goal:
Select one business book from the 13 listed above, read it, practice its principles and shift your career into a higher gear in 2015. Of course, you can select all 13 books, read one per month (one extra for the beach this summer) and receive a guaranteed seat in business class!
Check out previous lists:
[
NOTE:
The 13 Honorable Mention books, as well as, the 13 Best Business Books of 2014 are being counted down on Twitter. Follow Beantown Web on Twitter
@webapprentices
and on Facebook by becoming a
Fan of Beantown Web
. ]